We're the team you call when you need more than someone just to run ads.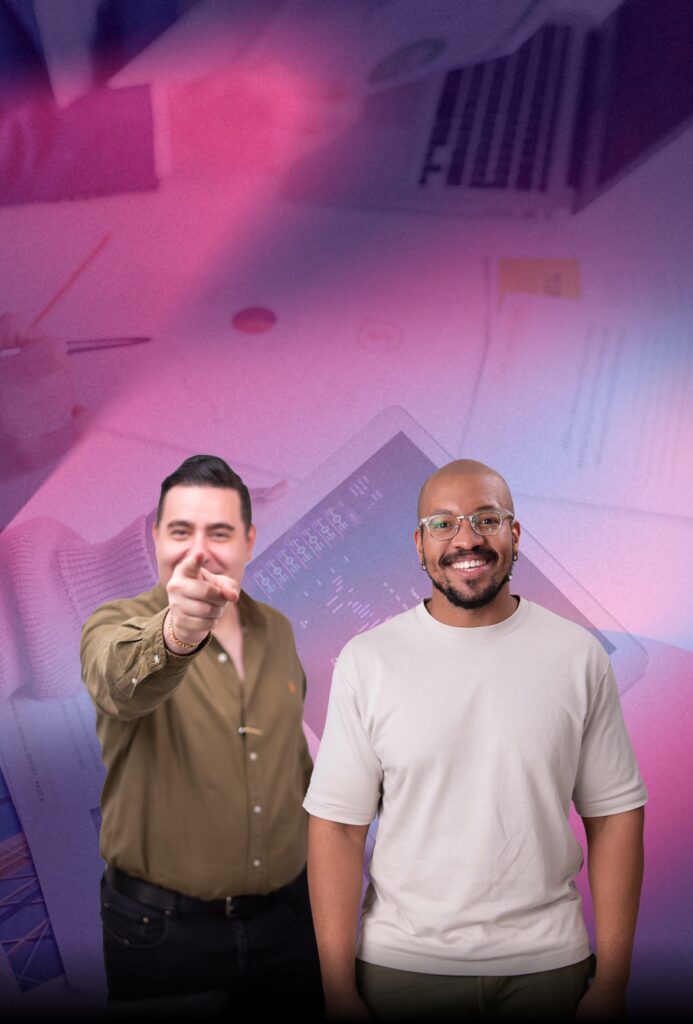 Ads are only one element in the marketing strategy we will design and implement together.
You need an Outsourced CMO with the perfect mix of poise and tenacity to understand your business and then run towards growth opportunities.
How can we understand your business? With a level of humility and empathy that only comes with Hustle. Of course, we use our agency tools to get market insights (but everybody is reading those!) We go beyond the call of duty…
Run a transport company? Our team will go on a delivery to see what a day in the life is really like.
Building a retail empire? Our team will interview customers to find out what they really think.
Getting our hands dirty is how we come to know you so we can deliver on our promise to run towards growth.
As your Outsourced CMO we bring a higher degree of capability...
At the helm, our Founders both have Master's Degrees in Marketing Strategy. Their advanced qualifications are supported by our team of local Digital Marketers who are qualified in SEO, Google Ads, Facebook Ads, Videography, Photography, Copywriting Web Development and Graphic Design. With Hustle Agency your business will instantly have access to this array of capabilities.
As your Outsourced CMO we will reduce costs...
Imagine the salary bill for an in-house team with SEO, Facebook Ads, Google Ads, Videography, Photography, Web Development and Graphic Design skills. You instead have access to all of this at one hourly rate, all overseen by a senior team member who's helping you run towards growth.
As your Outsourced CMO we will bridge a gap in skills and capabilities...
We're going to guess that your business utilises a wide range of different software and hardware to get the job done. How often are you at a loss to find someone to help bring the mess together into a cohesive experience for customers and administrators alike?
We love taking a complex environment and simplifying it by being a bridge between departments and internal experts
Do you have an IT professional who needs help working with your CRM? Hustle can.
Trying to figure out exactly where you're getting sales from? Hustle can.
Let's run towards growth by bridging the gaps in your team.
As your Outsourced CMO we will overcome resource constraints...
Don't be constrained. You can have more than just the resources at hand. With Hustle Agency, you can spin up a project with our block-hours billing and have a whole marketing team ready next day.
At a moment's notice, your business could have access to Graphic Designer to help you with that upcoming sales presentation.
Need a campaign to go out quick-smart; Hustle stands at the ready.
We're really saying that as your Outsourced CMO we'll define your strategic vision and implement it too...
We've been doing this for over a decade. We're
not a one-size-fits-all

Marketing Agency, and you're not a one-size-fits-all client.
The only way your business can genuinely, Go Beyond is with an Outsourced CMO who creates lasting partnerships.
Partnerships only with
ambitious companies

.
Companies that with us continue to run towards growth.
With a working relationship built on a foundation of understanding...
by rolling up our sleeves!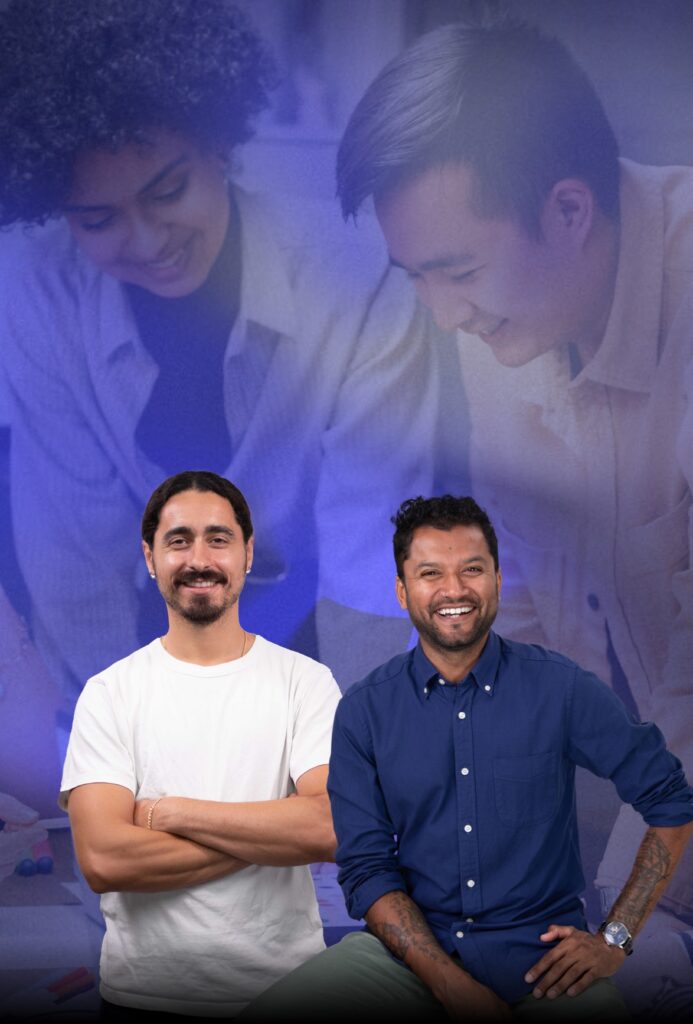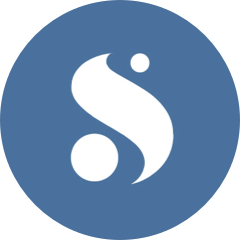 Anybody looking for a digital partner need not look further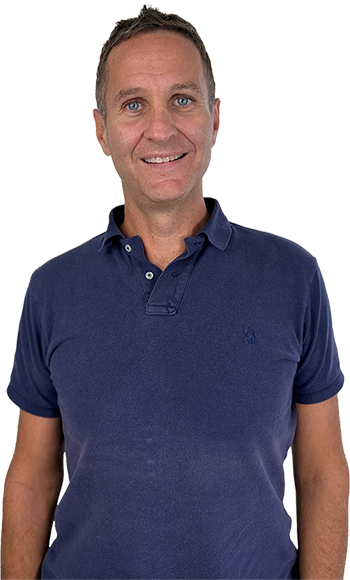 Marketing Agency Portfolio
Companies we've CMO'ed To Amazing Results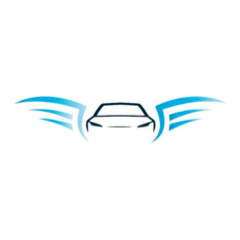 Growing a car wash group from one location at its humble beginnings into an empire of 40 stores is no easy feat. This ambitious company has partnered with Hustle to run towards growth.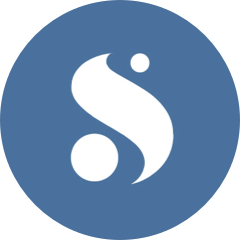 The Sector is Australia's leading source of Childcare News and Jobs. The app we designed and developed places childcare professionals everyday in jobs they're ideally matched.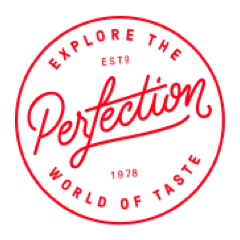 The people who bring you Broccolini, Qukes and Grape Tomatoes are our ambitious partners in digital marketing. Together we reach over 60% of the entire Australian population with our digital marketing.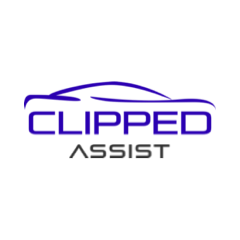 Picked up a scratch or dent on your car? Book a mobile mechanic with the Clipped Assist app. Don't sweat the small stuff.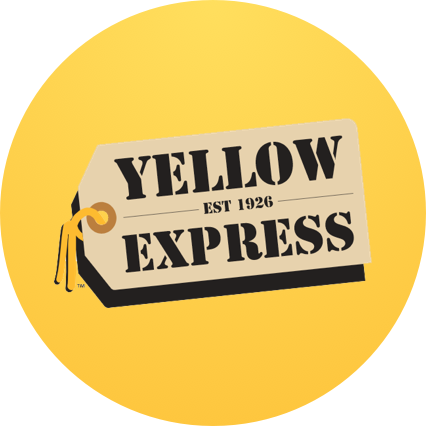 Founder of Yellow Express, Justin, called out through our balcony window toward the end of 2022. No bull. Since then, we've been working hand-in-hand with him and the team at YE to revolutionise their digital marketing and operations.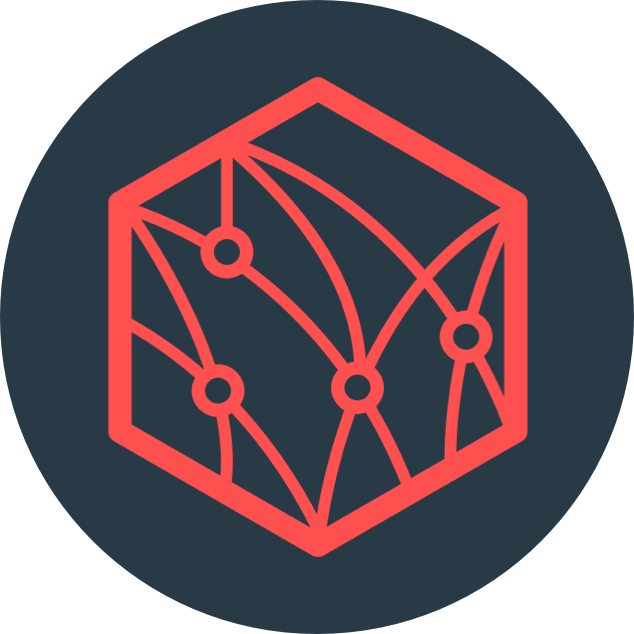 We have worked with the team at Redbelly Network (and previously Block8) for over 2 years, supporting them as an extra arm to their marketing team. Whether it be SEO, HubSpot integration or UI/UX design work, our teams have been working in perfect parody.
MARKETING SERVICES
MARKETING SERVICES
MARKETING SERVICES
MARKETING SERVICES
MARKETING SERVICES
MARKETING SERVICES
Marketing Agency Services
As your CMO we'll SELECT from this list of Marketing Services
Here's an invigorated (antonym to exhaustive, see what we did there?) list of services we offer in our Marketing Agency. Note that each item is just a piece of the puzzle we'll skillfully assemble.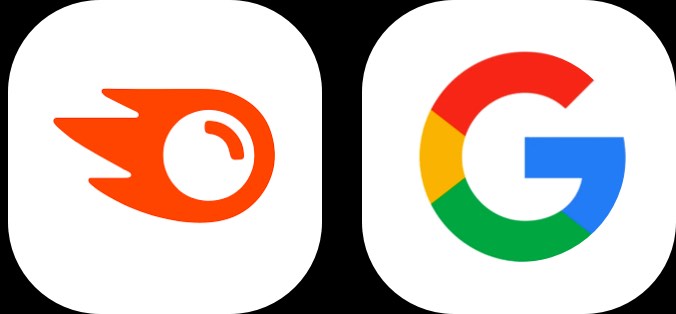 Search Engine Optimisation (SEO)
Get your site ranked at Position #1 for Google Searches that will find you more customers.
We regularly create content to add to your website as keyword-focused landing pages (like the one you're reading for the keyword "Marketing Agency") and submit to websites around the Internet with great domain authority.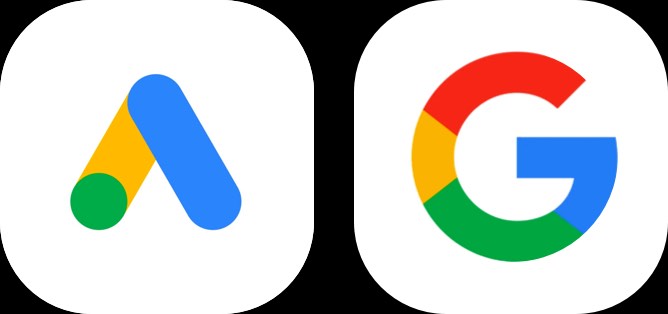 Buy clicks to your website in the most cost-effective for Google Searches that will find you more customers (optimising for CPA, of course!)
With the perfect combination of copywriting, analytics, keyword analysis, conversion tracking and website experience optimisation.

Facebook, Instagram and TikTok Ads
Serve your Video and Photo content to the most relevant audience of Social Media users with messaging that drives them to take action.
Designing and implementing your brand's Awareness, Consideration and Conversion funnel and targeting an audience tuned by Lookalike or Demographic data.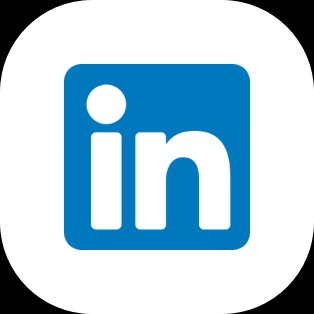 Serve your Video and Photo content to the most relevant audience of LinkedIn users with messaging that drives them to take action.
Designing and implementing your brand's Awareness, Consideration and Conversion funnel and targeting an audience tuned by Matched Audience, Demographic or Role and Company data.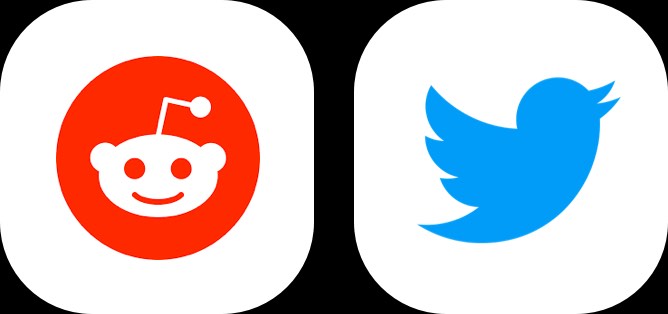 Earn media with marketing stunts and out-of-the-box thinking to grab attention from your ideal customer in places they might not expect.
Research and creative thinking are matched with a marketing strategy that rewards experimentation and seeks earned media.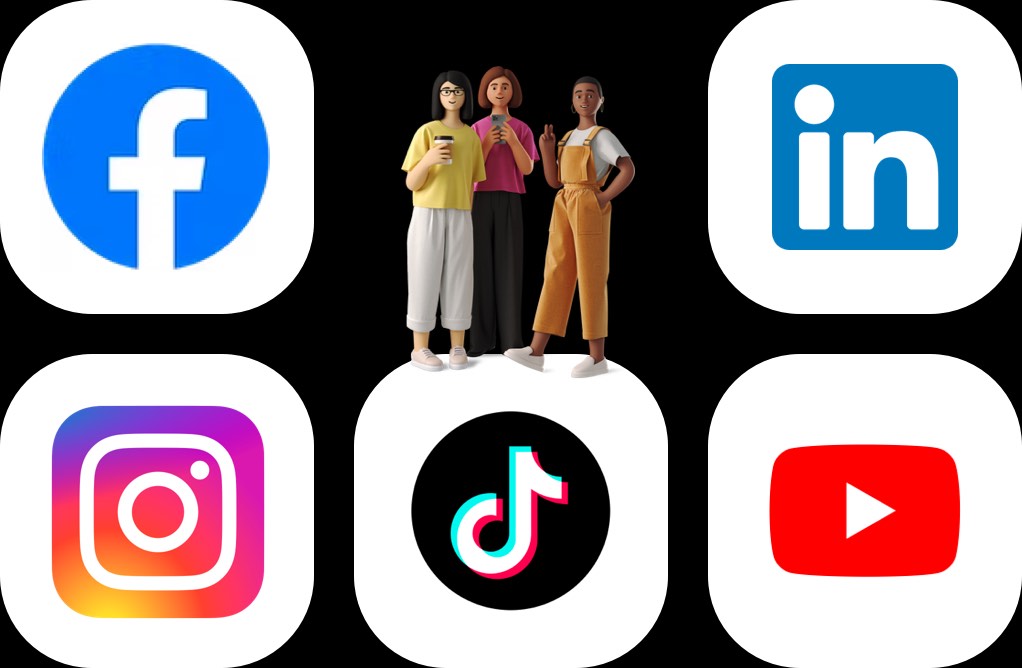 Find and negotiate agreements between your brand and Instagram, TikTok, Twitter and YouTube creators that speak to your ideal customer.
Build a picture of the Ideal Customer Profile and research the prominent influencers in the space before building a partnership agreement between you and them.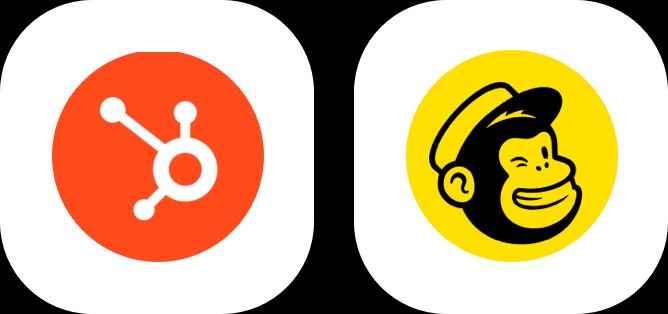 Track every customer interaction from emails received to content viewed; use this data to segment your audience and automate your marketing.
We're HubSpot partners with a wealth of experience in their API, Workflows, Analytics and Integrations.
Market & Consumer Research
Find your North Star, the competitor we all can see is doing almost everything right but just enough wrong that we can differentiate your brand, so it has a competitive edge.
Focused analysis of competitors and consumer surveys delivered via Facebook Advertising or Email/SMS Database Marketing.
Define at a high level your strategy for growth.
A workshop project that includes prototype development and deliverables that form the first assets for implementation in your marketing strategy.
Deliciously salient blocks of text that communicate feeling.
We've shown you how. If we haven't, we want to know about it, email us: [email protected]
Organic Social Media Content
Do not post for the sake of posting. We post content that people want to see and share, and like. Otherwise, it's a waste of time.
Research trends, apply them to our marketing strategy and build a content calendar with reliable dates for delivery on your socials.
Photography and Videography
Stop. Using. Stock. Create custom photos and videos that imprint a strong connection with your brand in the mind of the consumer.
Brief, find inspiration content, create a shotlist, location scouting and talent sourcing. Shoot. Edit. Distribute.
Bringing this invigorated list of services together into a cohesive strategy (ideally communicated as a one-pager, because great strategies should be easy to read).
Partnering with ambitious companies as their Outsourced CMO.
Kind Words From Our Ambitious Partners

Huyền Minh Phạm
October 7, 2022.
Great team 🙂 I had several opportunities to work with Anthony, James and their team. They are super meticulous and surely it's worth working with them.
Tim Bagheri
May 24, 2022.
Great support and flexible with our needs all the way through.
Daniel Dizon
April 5, 2022.
Hustle Digital is an amazing partner to work with. They are best-in-class across all their service offerings, including website design, development, branding, and more. Highly recommended.
Jason Roberts
March 16, 2022.
We have embarked on quite a large project with the Hustle team and having just completed part 1 of phase 1 i am absolutely convinced we have picked the right long term partner for our organisation. The team at Hustle are not just technically very skilled, they also have sound strategic vision, are consistent, conscientious and hard working and great people too. Anybody looking for a digital partner need not look any further than Hustle, we recommend them highly.
Leighlah Ashmore
March 7, 2022.
It is an absolute pleasure to be working with the Hustle team. At Block8 we find them to be professional, produce quality deliverables every time and they are very easy to do business with. We consider the Hustle team to be an extension of our own team and we are proud to call them Partners.
Wine Mate
October 8, 2021.
We are extremely grateful for the high quality work and professionalism provided by the Hustle Digital team. Not only were they super efficient, but they provided us with exactly what we wanted in a website / ecommerce platform! We give them a very high recommendation. Fantastic Team!!
Michael Galluzzo
August 13, 2021.
Loved dealing with the amazing team at Hustle. Super responsive and understanding of the vibe i was trying to capture with my website and then executed it perfectly. Thanks hustle!
Scott Milligan
July 9, 2021.
Thank you James & Hustle team for your creative guidance and highly professional approach to our website. You did a fantastic job and we appreciate your responsiveness throughout.
William Hall
June 25, 2021.
The team did a fantastic job building me a customised, interactive Website for my business. I was really impressed with the process and access to the team at all times. Would recommend.
Ready to
Super Charge
Your Sales?